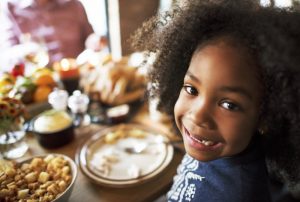 Your child has a smile that is precious and priceless, but you're worried that won't last long if their oral health isn't being properly cared for. Kid cavities can wreak havoc on their small mouths and be caused by a variety of factors. Each time you take them to the dentist for their routine checkup and cleaning, you wonder if it's your fault that their mouth isn't as healthy as it could be. Read on to find out how you can teach your child proper oral health techniques and what may be causing their cavities.
Common Causes of Cavities in Children
Your child's oral health can have a lifelong impact on their overall wellbeing. One of the most common problems for little ones is dental decay and cavities, which are often easily preventable. If you are brushing and flossing your son or daughter's teeth routinely, but still notice that they're getting cavities, it could be caused by their diet. Certain foods and drinks that children love to munch on can cause damage to their oral health, including:
Carbonated drinks
Juice
Starchy foods
Sweets
These items can not only cause their enamel to erode, but also cause accumulation of plaque and tartar. Harmful oral bacteria in your child's mouth build up when they aren't routinely cleaned, plus, these bacteria feed off of plaque, which is created by sugars and starch. When their enamel is weakened, it can leave their small pearly whites vulnerable to bacteria that cause common oral health problems like cavities, gum disease, and dental decay.
Even though children cavities may not seem like a big deal because they don't have their permanent teeth yet, these issues can alter their mouth into adulthood. When you take your little one's oral hygiene seriously, you're also looking after their overall wellbeing.
How Can You Care For Your Child's Oral Health?
The best way to tackle your child's oral health is to practice preventive dental care. This means fortifying their mouth and preventing and taking care of small problems so they don't have an opportunity to become serious. Taking them to a pediatric dentist that is specially trained and equipped with the tools and knowledge to care for small smiles is a great first step in looking after the health of their teeth and gums.
Along with routine checkups and cleanings by a professional, it's important to teach your child the proper techniques to brush and floss. If you have any questions, your pediatric dentist will be more than happy to help with this. Every morning and night be sure to monitor your child and get them into the habit of maintaining their oral hygiene routine to ward off cavities. There's never a better time to recommit yourself to doing a better job teaching and caring for your little one's teeth and gums than now!
About the Author
Dr. Layne Benzley earned his pediatric dental specialty certificate from the Eastman Dental Center at the University of Rochester and has completed the rigorous examination and additional requirements to be certified as a Diplomate of the American Board of Pediatric Dentistry. He knows how important it is to teach good oral hygiene habits at a young age and equip children with the knowledge and tools they need to maintain a beautiful and healthy smile as adults. He is passionate about giving little ones the highest quality of care possible. For questions or to schedule your child's checkup and cleaning, visit Castle Rocke Smiles' website or contact 303-660-5373.