Sedation Dentist – Castle Rock, CO
Enjoy Calm, Comfortable Dental Care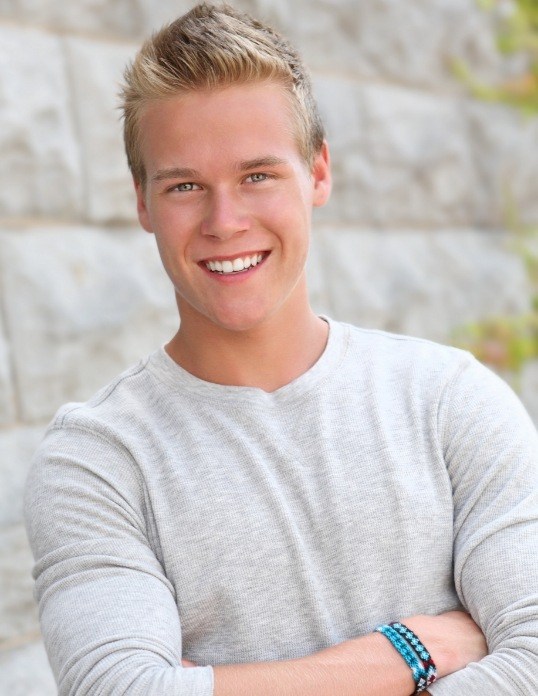 Our dentists are trained to help your child get comfortable during dental appointments and work hard to create a pediatric dental office that is warm, welcoming, and accommodating. Of course, we understand that not all children are able to remain calm and still during dental treatments, even basic dental exams and teeth cleanings. If this is the case, sedation dentistry is a viable option worth considering, especially if your child has special needs. Give us a call to learn more about sedation dentistry for children and see if this treatment from our sedation dentist in Castle Rock, CO could benefit your family.
Why Choose Castle Rock Smiles Pediatric Dentistry for Sedation Dentistry?
Nitrous Oxide and Oral
Conscious Sedation Available
General Anesthesia (Sleep Dentistry)
for Severe Anxiety
We Accommodate Children
with Special Needs
Nitrous Oxide Dental Sedation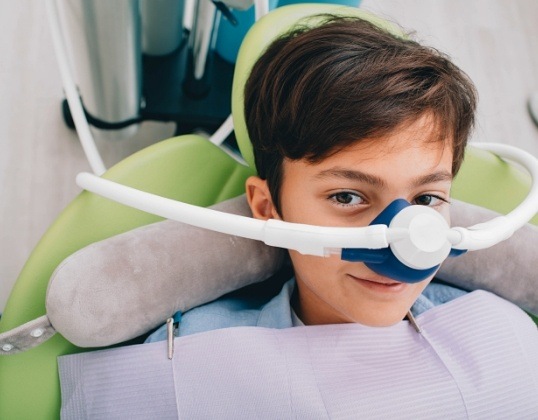 Nitrous oxide, also known as "laughing gas" is used to help relax children with mild to moderate anxiety about dental work. Nitrous oxide is delivered through a small mask placed over the child's nose. The effects of nitrous oxide help children to relax so they can receive their dental treatment calmly and safely. Nitrous oxide is recognized by the American Academy of Pediatric Dentistry as a safe and effective technique to use for treating children's dental needs. The gas is non-addictive and is eliminated from the body within a few minutes after it is stopped. While inhaling nitrous oxide, your child will remain awake and able to interact with the dental team.
Oral Conscious Dental Sedation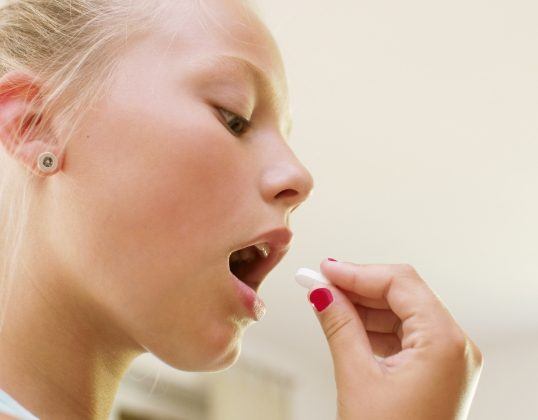 For children who are very young, apprehensive, or have extensive treatment needs, conscious sedation may be necessary. We will give your child an oral medication that will help calm them and minimize the anxiety or discomfort associated with dental treatment. Conscious sedation is intended to make your child drowsy, and possibly even fall asleep, but they will remain conscious. The doctor will help determine which medication will be best for your child's unique treatment needs.
Prior to your appointment:
Your child will need to have a physical exam completed by their pediatrician.
Inform the dentist of any medical conditions your child may have.
Inform the dentist of any medications (prescription, over-the-counter, and/or herbal) that your child is taking.
Your child should not have anything to eat or drink for 6 hours prior to their sedation appointment.
After the sedation appointment:
Your child may be drowsy and will be monitored until they are ready to be dismissed.
If your child would like to sleep, place them on their side.
Your child may begin eating/drinking immediately after treatment. In order to prevent nausea and dehydration begin with small sips of clear liquids. Slowly progress to a soft diet throughout the day. The first meal should be light and easily digestible.
Please monitor your child closely to avoid lip, cheek, or tongue biting in areas that are numb from local anesthesia.
Please call our dental office if you have any questions or concerns about your child.
General Anesthesia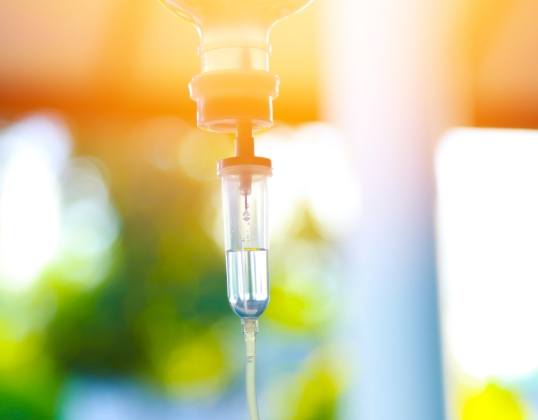 General Anesthesia may be recommended for very apprehensive children, very young children, children with extensive dental needs, children who are extremely uncooperative, or children with special healthcare needs. General Anesthesia is performed only in a hospital or outpatient surgical center. Your child will be completely asleep and unaware of the dental treatment that is taking place. General Anesthesia is also used for children having tonsils and/or adenoids removed, or ear tubes placed.
While there is some risk associated with general anesthesia, when administered by appropriately trained individuals in an appropriate facility, it is safe and effective. Trained personnel will monitor your child closely to ensure their safety throughout the procedure and manage any complications.
We will discuss the risks and benefits of general anesthesia and why it is recommended for your child. Dr. Benzley is affiliated with The Children's Hospital and can schedule your patient to be treated at the main facility in Aurora or the South Surgical Center in Lone Tree.
Sedation Dentistry Frequently Asked Questions
At Castle Rock Smiles Pediatric Dentistry, we can help your little one overcome their fear of the dentist and enjoy calm, comfortable dental care. As always, we want you to feel 100% confident with any treatment you choose. If you have any questions or concerns, we're just a phone call away to put your mind at ease. For your convenience, we've gathered some of the most common questions we get about sedation dentistry we get below so you can learn more.
Is Sedation Dentistry Safe for Children?
When administered by a highly trained Castle Rock sedation dentist like Dr. Benzley, sedation dentistry is extremely safe. Both the American Academy of Pediatrics and the American Academy of Pediatric Dentistry recognize professionally administered sedation dentistry as a safe and effective technique to reduce anxiety and discomfort in children during dental procedures. We've used these methods to successfully help children of all ages stay comfortable while they get the dental treatments they need.
Will My Child Feel Anything During Their Treatment with Sedation Dentistry?
With sedation dentistry, your little one should be unaware of any of the sights, sounds, smells, or feelings that typically cause them distress. It's unlikely that they'll feel any discomfort at all during their treatment. They may feel some slight pressure in their mouth every now and again as we work, but their mouth will be thoroughly numbed with a local anesthetic to prevent pain.
Will Sedation Dentistry Put My Child to Sleep?
It's not uncommon for children to be so relaxed with sedation dentistry that they fall asleep during their treatment. However, sedation dentistry does not put patients "to sleep" or cause them to lose consciousness. Should your little one drift off, they can be easily awakened at any time. For a majority of the time, they will be conscious enough to respond to our basic instructions. Afterwards, your child may not remember anything about their appointment.
How Long Do the Effects of Sedation Dentistry Last?
Nitrous oxide sedation, the lightest form of sedation dentistry, is well-known for how quickly it works and wears off. Within moments of inhaling the colorless, odorless gas via a small mask placed over the nose, your child will begin to feel light, relaxed, and maybe even a little giggly. Once the treatment is complete, the mask will be removed and your little one will return to their normal state of consciousness right away. They should be able to get back to the rest of their day without interruption!
Is Sedation Dentistry Right for My Child?
As long as your child is healthy, there's a good chance that sedation dentistry is a good option for them. However, the only way to be sure is to come visit us for a consultation. Dr. Benzley will take the time to have a discussion with you (and your little one) about your expectations and concerns, then review your child's medical history. He'll ensure that sedation is a safe choice for your child and help you pick the option that best suits their needs.