Meet Our Pediatric Dental Team – Castle Rock, CO
We Work Hard for Your Child's Smile
Creating healthy smiles for life takes a dedicated and enthusiastic pediatric dental team. All of our kid-friendly dentistry team members go the extra mile to make your child feel comfortable, safe, and welcome at our pediatric dental office. Feel free to read below to get to know our dental team before you book online or call our specialty dental office to schedule an appointment at Castle Rock Smiles Pediatric Dentistry.
Caroline, Co-Owner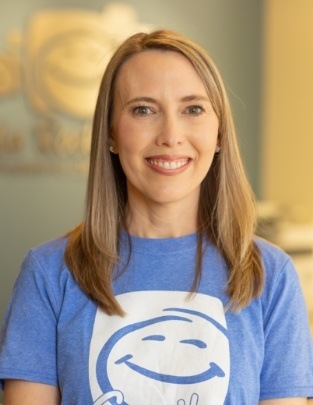 Born in Utah, Caroline and her family visited the Colorado mountains almost every summer while she was growing up and she feels lucky to live here now. Caroline has a degree in humanities from Brigham Young University. She enjoys writing, playing the harp, and exploring new places with her family. Caroline and her husband, Dr. Layne Benzley, founded Castle Rock Smiles Pediatric Dentistry in 2010. They enjoy working together to create a comfortable experience for all of our patient families.
Samantha, Dental Office Manager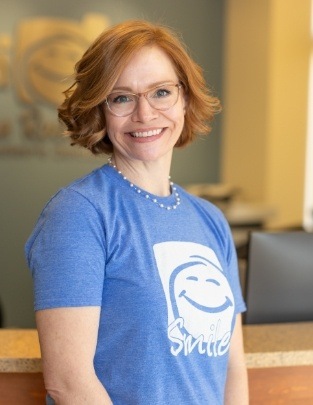 Samantha, who goes by Sam, is originally from Booneville, Arkansas. Sam has been in the dental field for fifteen years and enjoys getting to know our patients and their families. Her vibrant and welcoming personality helps everyone feel at home in our pediatric dental office. Outside of the dental office, she likes to crochet, workout, and spend time with her family. A fun fact about Sam is that she is a Certified Personal Trainer!
Laura, Scheduling Coordinator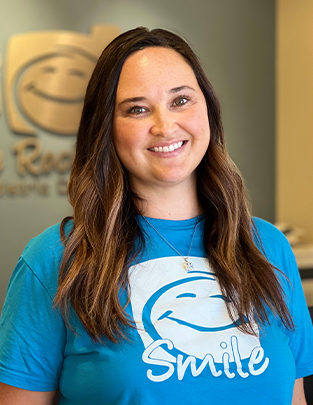 Although Laura is relatively new to dentistry, she is a natural fit in our specialty dental office with her friendly personality. Laura is a native of Colorado Springs and she and her husband enjoy spending time with their 4 incredible kids. In her spare time Laura loves to read but if the weather is nice you might also find her on her paddle board or at the beach. Laura is also a firm believer in pineapple on pizza!
Andi, Dental Assistant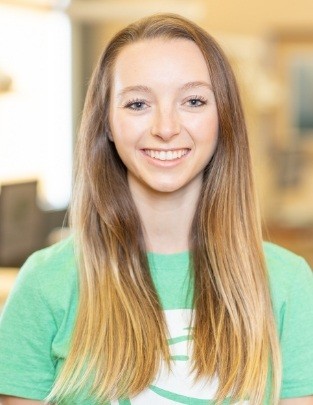 A Castle Rock native, Andi studied at Colorado Mesa University and she is an experienced and valuable assistant in our pediatric dental office. Andi is amazing with our patients loves working with kids and helping them take care of their growing teeth. She hails from a big, diverse family and enjoys camping, hiking, rock climbing, and skiing in her spare time away from work. She and her husband are also currently adopting a little boy!
Skyler, Dental Assistant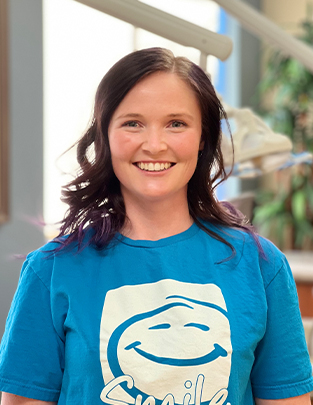 Skyler is our on-the-go assistant with a fun energy that is contagious throughout the dental office. Skyler's favorite part of dental assisting is helping our patients learn more about taking care of their teeth. Skyler has a bachelor's degree in exercise physiology from BYU-Idaho and in her spare time she and her husband love to scuba dive, hike, run, and spend time with their 3 dogs.
Cierra, Dental Assistant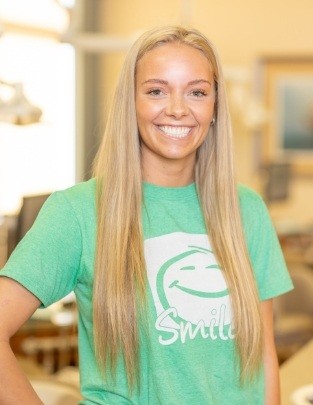 Cierra is a natural fit in the world of pediatric dentistry and works hard to take care of our patients. Cierra enjoys coming into work each day to build relationships with her fellow team members and our patient families. Although her hometown is right here in Castle Rock, she studied at Dixie State University in St. George, UT. Away from the pediatric dental office, she enjoys spending time with her family, traveling, being outside, and playing pickleball.
Irene, Dental Assistant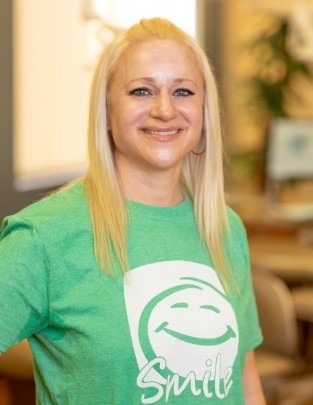 Irene joined the field of dentistry just over two years ago after completing the Dental Hygiene Program at John Abbott College. Since joining our team, she has thoroughly enjoyed working with children and brightening their smiles! She is originally from Montreal, Canada, and her interests outside of dentistry include swimming, hiking, and reading.
Emma, Dental Assistant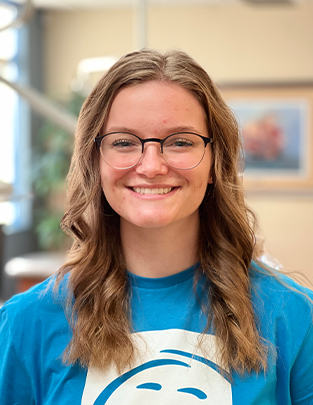 Emma is our newest dental assistant and we are excited to have her! A graduate of Douglas County High School, Emma loves music and enjoys playing the cello. Emma has a bubbly personality and is great with our young patients. We hear that she is an incredible cook and we can't wait to try her amazing cookies sometime soon! Welcome to the team, Emma!