Pediatric Tooth Extractions – Castle Rock, CO
Keeping Your Child's Smile Healthy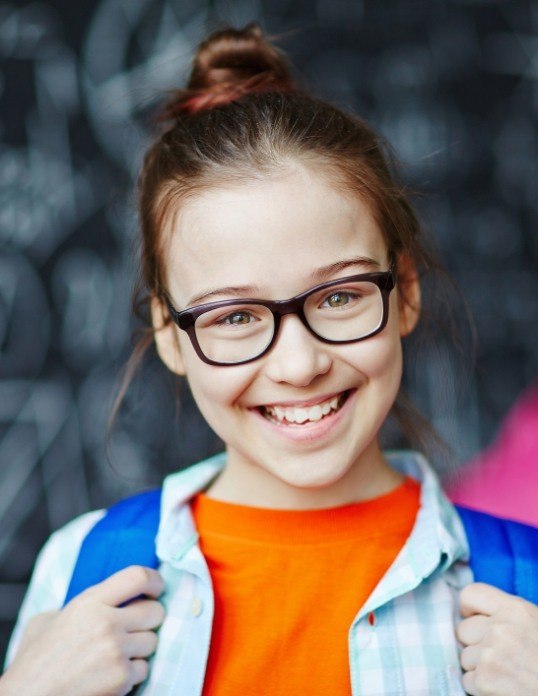 In an ideal world, your child's healthy baby teeth would fall out on their own when the right time comes along, paving the way for evenly spaced, perfectly aligned, and strong permanent teeth. Unfortunately, sometimes complications make this process more difficult and require intervention, such as removing a tooth. Although Dr. Benzley and our pediatric dentistry team here at Castle Rock Smiles Pediatric Dentistry will do everything possible to repair your smile and save natural teeth and avoid removing teeth, pediatric tooth extractions from our Castle Rock, CO children's dentist may be needed to keep your child's smile healthy in the long run.
Why Choose Castle Rock Smiles Pediatric Dentistry for Pediatric Tooth Extractions?
Multiple Sedation
Options Available
Gentle Dentists Experienced
in Helping Young Patients
We Accept Most
Dental Insurance Plans
When is Pediatric Tooth Extraction Needed?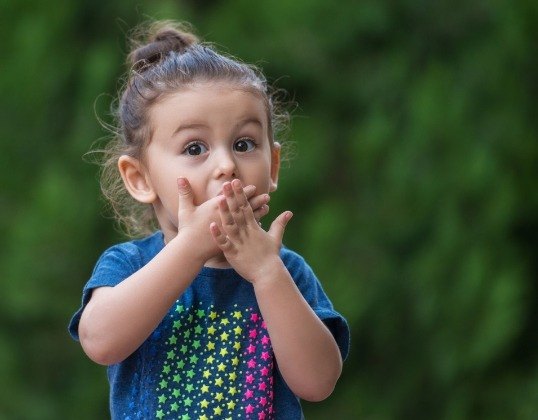 Your child's baby teeth are supposed to fall out to make way for healthy permanent teeth, but in some situations, things can go wrong and necessitate extraction. Examples of these kinds of situations include:
A baby tooth has not come out naturally, interfering with the permanent tooth's ability to erupt properly.
The tooth has extensive decay or damage to the point where fillings or even a crown cannot salvage it.
Your child's teeth are overcrowded and need orthodontic treatment, and extracting a tooth will provide the necessary space.
In each of these circumstances, extraction may be the best or only option for your smile's benefit. If Dr. Benzley recommends extraction, it will likely be for these reasons, but make sure that you fully understand so that you and your child can feel confident moving forward with this procedure.
What is the Tooth Extraction Process?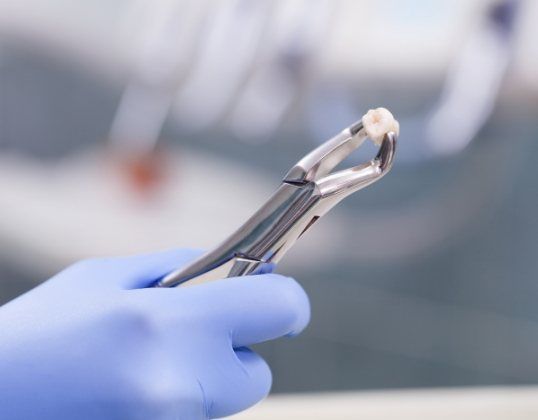 Believe it or not, removing a tooth can vary case by case. Whereas most baby teeth can be extracted by simply pulling them with dental pliers, molars or premolars may require more invasive measures to complete the procedure. When we evaluate your child, we can tell you more specifically what your child will need. Extracting a tooth may seem complex or painful at first glance, but our caring team at Castle Rock Smiles Pediatric Dentistry will be with your child every step of the way, ensuring their comfort throughout the procedure. In addition to local anesthetic, which removes any pain, we use several forms of sedation to help our young patients feel relaxed.
What Can I Expect After Pediatric Tooth Extraction?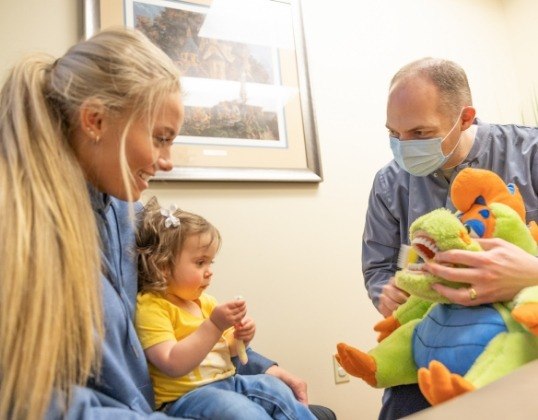 After your child has a tooth extracted, it's important to take care of the site so it heals properly. For example, the site needs to develop a blood clot, which protects the vulnerable tissue and nerves in the gums as they heal. Although we will provide more specific care instructions after your child's procedure, here are a few ways you can help your child recover from extraction:
Keep gauze on the site for a few hours, replacing it as needed until the bleeding stops and a blood clot forms.
Use cold packs to manage the swelling and over-the-counter pain medication to handle any discomfort.
Give them softer foods to eat and have them avoid chewing with teeth near the extraction site.
Have them rest, especially from strenuous activities for a couple of days. Then they can progressively build back up to their normal activity level.
After eating, have them gently rinse their mouth out with warm water to keep the site clean. They can resume brushing their teeth after 24 hours, but make sure they are careful around the tender site.
Do not let them use a straw for at least 48 hours. The sucking motion can dislodge the clot and lead to an infection.
With our knowledgeable, compassionate team by your side, you can make sure that your child's smile is strong and healthy now and for many years to come.
Children's Tooth Extractions Frequently asked Questions
Choosing to have one or more of your child's teeth extracted is a big decision, so it's only natural to have some questions that need answers before you're ready to move forward with this treatment. We always want you to feel confident that you're making the right call for your little one's health, so we'll be more than happy to answer all your questions and walk you through the entire process during a consultation. In the meantime, here are some of the most common questions we get about children's tooth extractions so you can learn more.
What Are the Top Signs That My Child Needs an Extraction?
If you're unsure if your child needs a tooth extraction or not, we encourage you to give us a call and schedule your child an appointment so we can take a look. We'll take X-rays and inspect the area carefully to see if extraction is needed. Other signs that your child may need an extraction include:
Severe toothache that lasts for more than a day
Teeth that are sensitive to hot and cold temperatures
Extensive decay or damage that you can see
Your child is developing shark teeth, or a row of teeth behind the baby teeth
What's the Difference Between Simple Extraction & Surgical Extraction?
It comes as a surprise to many parents that there are two different types of tooth extractions. A simple extraction is used for teeth that have fully erupted above the gumline. For this procedure, we'll clasp the tooth with a special tool and gently rock it back and forth until it naturally comes out. A surgical extraction will be needed for slightly more complex cases, such as the tooth being partially under the gumline. These procedures will vary depending on the circumstances, but generally the gum tissues will need to be opened to get to the hidden part of the tooth and extract it. After your child's consultation, we'll be able to tell you which type of extraction they'll need.
How Do I Prepare My Child for a Tooth Extraction?
Tooth extractions can be scary, but it's not a good idea to keep it a secret from your child until they're sitting in the dentist's chair! Thankfully, there are a number of ways you can help prepare your little one for their upcoming tooth extraction:
Answer their questions honestly and simply: Without going into too much detail, explain to your child what's going to happen and listen to their concerns.
Focus on the positives of the extraction: Talk to your child about how this will help improve their oral health or stop discomfort, how proud the Tooth Fairy will be, or that they get to eat ice cream for a few days while they heal!
Be prepared for post-operative care: Make sure you're stocked up beforehand on cold, soft foods that your child will enjoy so you're prepared for post-operative care.
Work with a pediatric dentist: Pediatric dentists like Dr. Benzley have special training in helping children overcome their fears and in dealing with temper tantrums.
How Long Does It Take for a Child to Heal from a Tooth Extraction?
Your child should plan to rest for the remainder of the day after their tooth extraction, and they should not go back to school that day. The recovery time will generally depend on the type of extraction they needed. Some children will only need a day or two, while others may need a week or so. They should refrain from strenuous activity for at least three days and take extra good care of the extraction site.