Restorative Dentistry – Castle Rock, CO
Restoring and Repairing Your Child's Teeth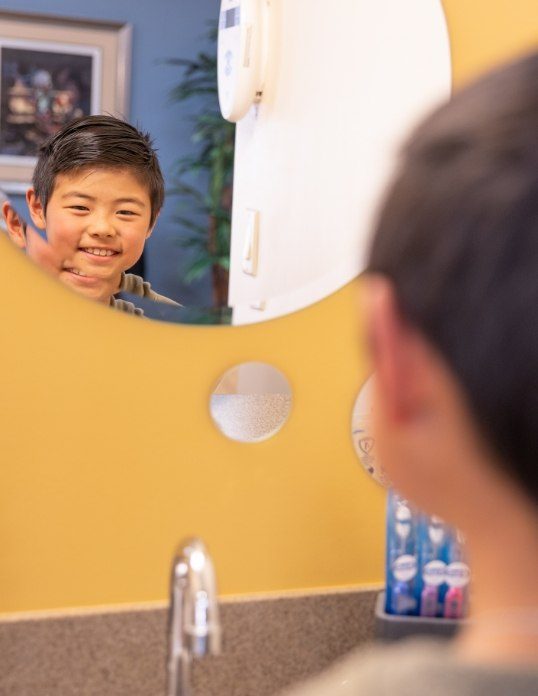 As a pediatric dental office in Castle Rock, we know finding the right dental professional can be difficult, especially when it comes to fixing and restoring your child's smile after damage or decay. No one wants their little one's teeth or gums to be marred by decay or injury, but when it is necessary to restore teeth to their proper form and function, Castle Rock Smiles Pediatric Dentistry can provide many options for treatment that can be suited to your child's individual needs. Contact us today to schedule an appointment and let us help bring your child's smile back to life.
Why Choose Castle Rock Smiles Pediatric Dentistry for Restorative Dentistry?
Composite Tooth-Colored
Fillings Utilized
Highly Personalized
for Best Longevity
Zirconia and Stainless-Steel
Crowns Available
Pediatric Dental Crowns and Fillings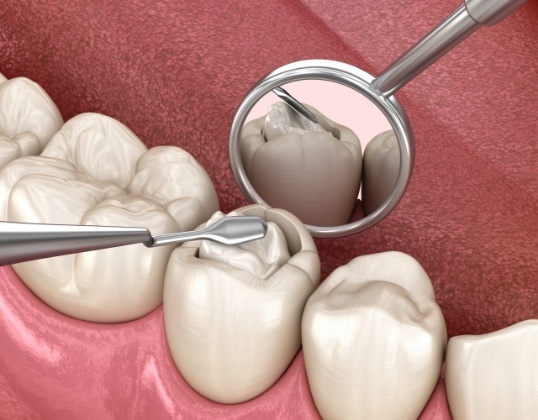 When decay or injury is the reason for your child's damaged tooth, there are two options that we can use to fix the problem: dental crowns or pediatric fillings. Depending on the severity, one might be a better solution than the other, but the only way to tell is by allowing us to examine your child's smile and provide a thorough treatment plan. Some of the beneficial treatments options we provide include:
Learn More About Dental Crowns & Fillings
Tooth-Colored Fillings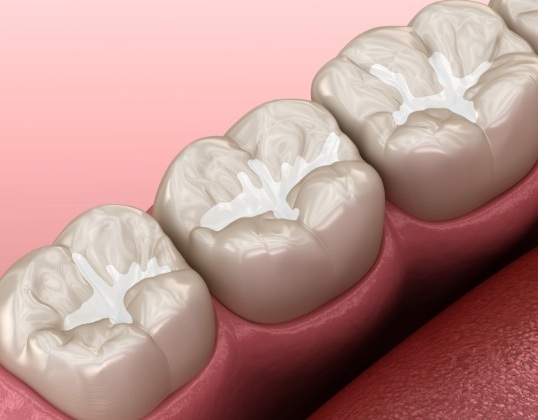 When a cavity forms and we need to fill in the hole, a dental filling is a safe and reliable solution. The two types we use are:
Composite Fillings: Using composite resin that is matched to your child's natural tooth color, we can fill a cavity with this material that will bond beautifully to their tooth.
Amalgam Fillings: It is highly unlikely that we will use amalgam (silver) fillings because of the outstanding results achieved with composite fillings; however, there are times when we may need to.
Dental Crowns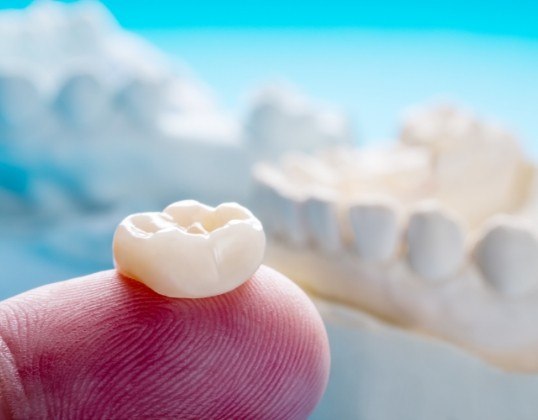 If a cavity is too large for a filling to fix or severe damage has occurred to a tooth and it is now weakened and having difficulty staying intact, a dental crown is a tried-and-true way to fix the problem. The two types of crowns we use are:
Stainless Steel Crowns - These are silver crowns that are used for back teeth (molars). These restorations have been used in pediatric dentistry for many years and are a very effective type of restoration. Occasionally, stainless steel crowns will be indicated for permanent teeth that have a developmental condition called enamel dysplasia.
Zirconia Crowns - These are tooth-colored, all-ceramic restorations that can be used for front or back teeth. These crowns blend well with the natural dentition to provide a more esthetic result.
Pulp Therapy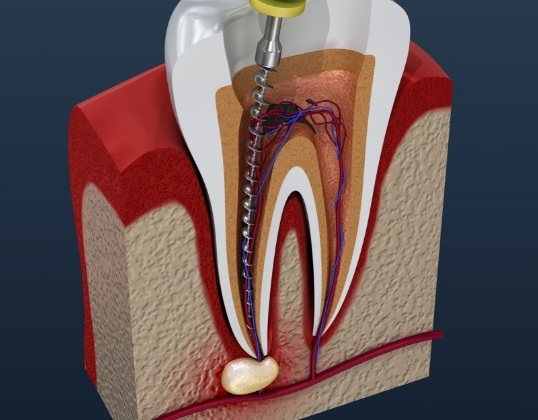 When decay has spread into the nerve of the tooth, the pulp can become infected, resulting in pain, swelling, and tooth sensitivity. Your child may be unable to see any visible problems in the beginning, but these symptoms will serve as a sign that you need to get them in to see us as soon as possible. To prevent the infection from worsening or causing the tooth to become loose, a procedure called a pulpotomy or pulpectomy can be performed to save the tooth from extraction. This involves removing all or part of the nerve (pulp) of a tooth, then placing a medicament and filling in the pulp space. If necessary, Dr. Benzley will place a dental crown over the tooth for added protection.
Tooth Extractions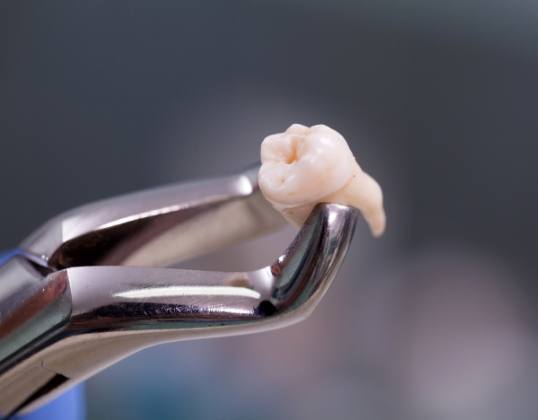 Teeth that have severe decay, have been damaged from trauma, or have become necrotic may require extraction. Occasionally, baby teeth will not fall out naturally and also need to be extracted to prevent an eruption of the permanent teeth. Extraction of permanent teeth may also be performed in conjunction with orthodontic treatment if necessary. No matter the reason for tooth extraction, you can trust that Dr. Benzley will only recommend such a procedure if it's absolutely necessary, as the goal is to help your child keep their natural teeth as long as possible.
Learn More About Tooth Extractions