Oral Cancer Screenings – Castle Rock, CO
Expert Prevention and Detection for Children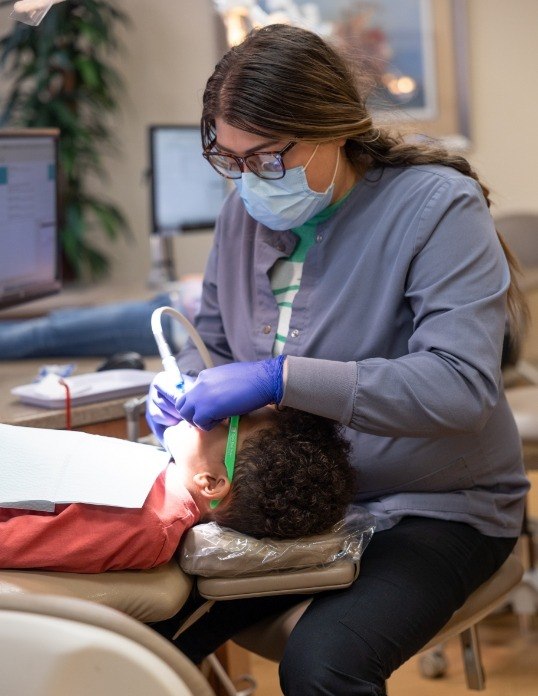 Dentists alone find 84% of oral cancers early on, making oral cancer screenings in Castle Rock, CO an important part of your child's routine dental checkup. While they don't have as much of a risk as adults, we still check for this problem so if there is cancer, we can detect it before it becomes life-threatening. Dr. Layne Benzley and his children's dentistry team are experienced in detecting the warning signs of oral cancer.
Why Choose Castle Rock Smiles Pediatric Dentistry for Oral Cancer Screenings?
Quick and Painless
Preventive Service
Kind and Gentle
Dentists and Team
We Accept Most
Dental Insurance Plans
The Signs and Symptoms of Oral Cancer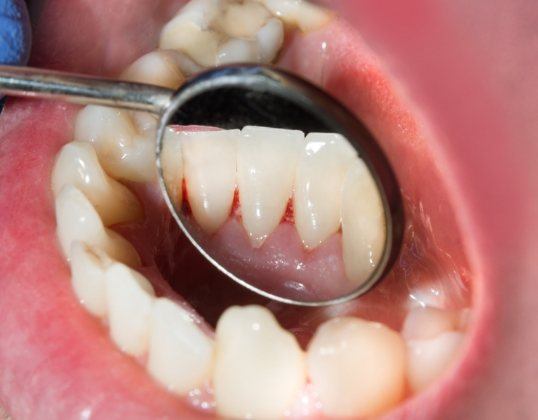 There are many signs and symptoms of oral cancer, but unfortunately, most of them are hard to detect with an untrained eye. Thankfully, Dr. Benzley can thoroughly check for symptoms of oral cancer like:
Red or white lesions in the mouth
Swelling, thickening, lumps, or rough spots
Numbness or loss of feeling in or around the mouth
Unexplained bleeding
Pain or tenderness
Difficulty chewing or swallowing
Sores in or around the mouth that won't heal
Difficulty moving the jaw or tongue
Chronic sore throat or change in voice
Pain in the ears
If you or your child notices or feels any of these symptoms, contact our pediatric dental office right away. We may recommend a biopsy for further investigation, which is the first step towards stopping cancer in its tracks.
Why We Check Children for Oral Cancer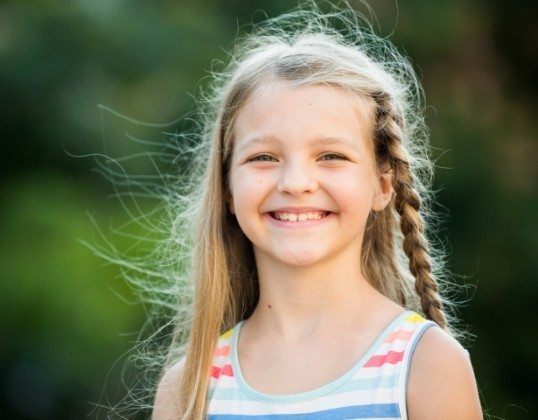 While chances are incredibly slim for a child to get oral cancer, we still provide oral cancer screenings because it is a possibility. Even though they don't use tobacco products or smoke, their small chance of getting oral cancer is worth checking. When oral cancer is detected early on, there's a much higher chance of a full recovery rate.
What Your Child Can Expect During Their Oral Cancer Screening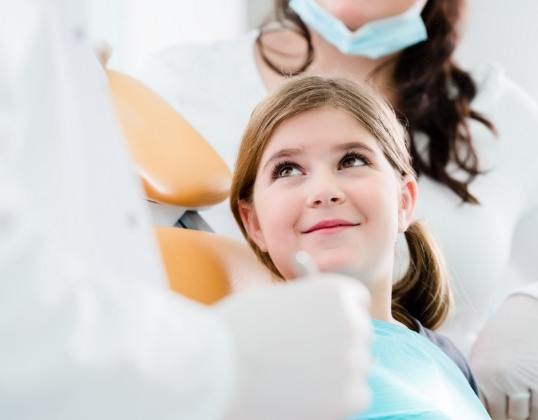 Your child's oral cancer screening only takes a few minutes as a part of their routine appointment. It's noninvasive, so they will remain happy and comfortable throughout the process. Dr. Benzley will examine your son or daughter's mouth, jaw, neck, head, lips, cheeks, gums, tongue, and throat for any cancerous tissue or abnormalities. Because these signs are hard to detect, this visual examination is paramount to the health of your kid.
Oral Cancer Screening Frequently Asked Questions
At Castle Rock Smiles Pediatric Dentistry, we are committed to expert prevention and detection for children, especially when it comes to oral cancer. We know that cancer is quite a scary thing to think about in regards to your little one's smile, so we are happy to answer any and all of your questions and concerns about this rare oral health condition for kids. Below, you'll find some common questions about oral cancer in children and their answers so you can learn more. If you want to learn even more or if you don't see the information you're looking for, don't hesitate to give us a call right away.
What Is Oral Cancer & Where Does It Occur?
Like any other cancer, oral cancer is the uncontrollable growth of cells that can damage and destroy the surrounding tissues. It can develop anywhere in the mouth, including the:
Tongue
Gums
Roof or floor of the mouth
Cheeks
Lips
Tonsils
Throat
How Deadly Is Oral Cancer?
According to the American Cancer Society, about 10,000 Americans die of oral cancer every year, and studies suggest that this number is slowly rising every year. However, experts report that this isn't because oral cancer is particularly deadly. Instead, the increase of deaths is more closely linked to the fact that it can be difficult for the untrained eye to spot and people are generally visiting the dentist less frequently, thus leading to later detection and a lower survivability rate. But when oral cancer is diagnosed early, it's very likely that it can be successfully treated.
How Common Is Oral Cancer in Children?
While oral cancer is one of the top 10 most common cancers in America, it's not common among children. This is because children lack many of the issues and bad habits that put adults at a higher risk of it. The average age of diagnosis for oral cancer is 62, and recent studies report that only about 0.6% of all oral cancer cases occur in patients younger than 20 years old. So while your child is very unlikely to develop oral cancer, it's not impossible. We would much rather be safe than sorry, which is why we don't take any chances on your little one's oral health.
How Often Should Children Be Screened for Oral Cancer?
The general rule of thumb is that patients of any age should be screened for oral cancer at least once a year. Patients who are at a higher risk of oral cancer may need to be screened more often, but this is not usually a concern for children. At Castle Rock Smiles Pediatric Dentistry, we will typically perform an oral cancer screening at the end of one of your child's routine dental checkups. It is a quick and completely painless process that simply involves Dr. Benzley inspecting your child's mouth for any abnormalities.
Are Oral Cancer Screenings Expensive?
Oral cancer screenings are not expensive. In fact, they are often covered at 90-100% by dental insurance as necessary preventive care. However, even if you are uninsured or oral cancer screening are not covered in your insurance policy, you can rest assured that they are relatively inexpensive. We never want cost to stand between you and the care your child needs, so please contact us if you are concerned about cost. We'll work with you to make treatment as affordable as possible.