Pediatric Emergency Dentist – Castle Rock, CO
Urgent Dental Care for Growing Smiles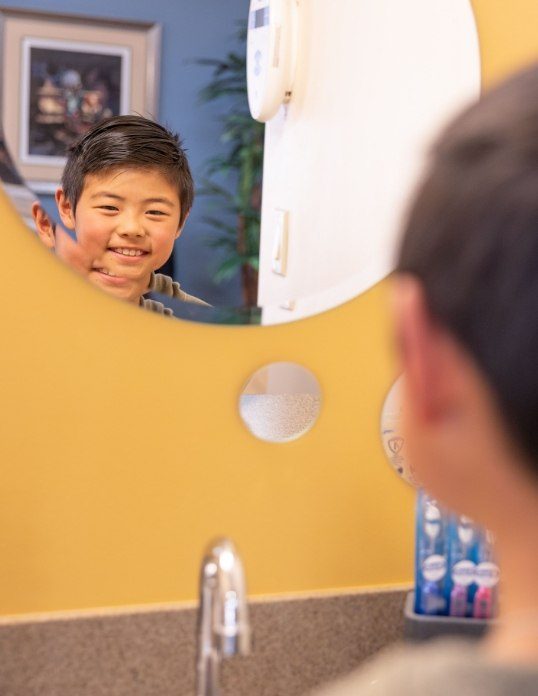 At Castle Rock Smiles Pediatric Dentistry, we understand that unexpected things in life happen, especially if you have kids. That's why we recommend saving our pediatric dental office's number in your phone, so you're ready in case a dental emergency occurs to your growing loved ones. When your child experiences a dental emergency, Dr. Benzley and the rest of our dentistry team are here to help during this time of need. Unless it is a life-threatening situation, you can turn to our children's dentistry team and pediatric emergency dentist in Castle Rock, CO for fast, gentle emergency dental care that will get your child back to full oral health.
Why Choose Castle Rock Smiles Pediatric Dentistry for Emergency Dentistry?
Same-Day Dental Emergency
Appointments Available
Get Scheduled After-Hours
and On Weekends
Sedation Dentistry Options
Offered for Anxious Patients
How We Treat Dental Emergencies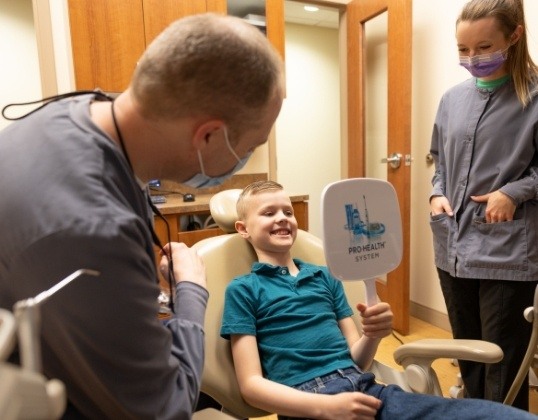 When you call our specialty dental office to report a dental emergency, we'll do everything we can to get your child seen the same day as well as provide first-aid tips over the phone ahead of your arrival. Once you arrive, we can perform a detailed exam, take note of their symptoms, then recommend a treatment plan from there. The cost of your plan will vary depending on the emergency they are experiencing, but you'll always have a clear estimate before we begin any stage of treatment.
The Most Common Dental Emergencies
If you have a dental emergency requiring immediate attention, please call our dental office right away so we can prepare for your visit. Keep in mind that we are not a walk-in clinic, and there may be a short wait, but we will do everything we can to see your child as soon as possible.
Understanding the Cost of Dental Emergencies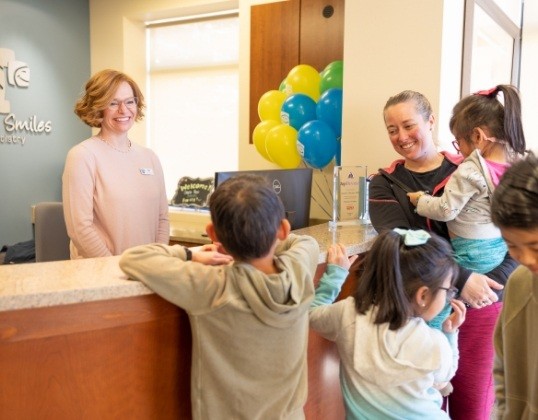 No two smiles are exactly the same, and neither are dental emergencies. Each case has unique needs and therefore will vary in cost from the next one. If your child is experiencing a dental emergency, don't wait to seek treatment. The problem will likely only get worse with time, potentially endangering your child's smile and health and resulting in even higher treatment costs down the road.
Why Every Dental Emergency is Different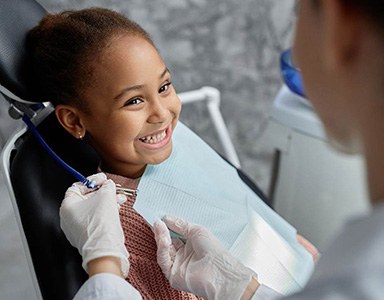 As we mentioned in the previous section, dental emergencies aren't the same from child to child. In fact, even two patients who are struggling with a toothache may need two completely different treatments depending on important factors like the severity of the damage. That's why one of the first steps we take is conducting a thorough exam. Only then will we know the root of the problem, the extent of the damage, and which treatment is needed to restore your child's healthy, happy smile.
Does Dental Insurance Cover Dental Emergencies?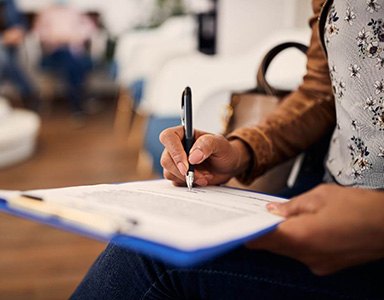 Although it's rare for dental insurance providers to cover the entire cost, they may cover a portion of it! So, it's definitely worth taking a look at the fine print on your plan. Of course, if the unfamiliar jargon is making it a bit difficult to understand and you don't want to sit on the phone with your insurance company, you can always give us a call as well. We're proud to welcome Aetna, Anthem, Cigna, and several other popular providers.
Other Options for Making Dental Emergencies Affordable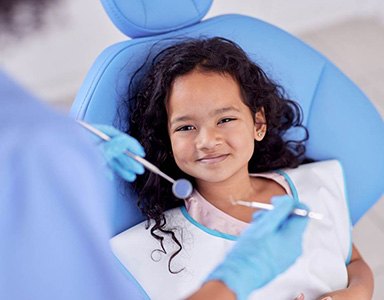 If you aren't currently insured, then ask our team about flexible financing. With this financial solution, you won't have to pay for the entire cost of your child's treatment at once. Instead, you can break down the payments into budget-friendly installments that fit perfectly into your monthly budget. If you want to learn more, the next step is simple: give us a call!
Taking Care Of Your Child's Smile Can Save You Money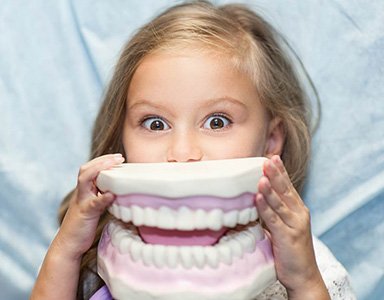 Although accidents can't always be prevented, many dental injuries can be! That's why we encourage our patients and their families to adopt healthy habits, like wearing a mouthguard while playing sports and implementing a solid oral hygiene routine at home. Of course, you should also bring your little one into our office twice a year for a checkup and cleaning (or sooner if any abnormal dental symptoms arise, like a toothache). With these best practices in place, you can help keep their teeth and gums healthy and happy, reducing your chances of needing to spend money on last-minute dental care.
Keys to Preventing Dental Emergencies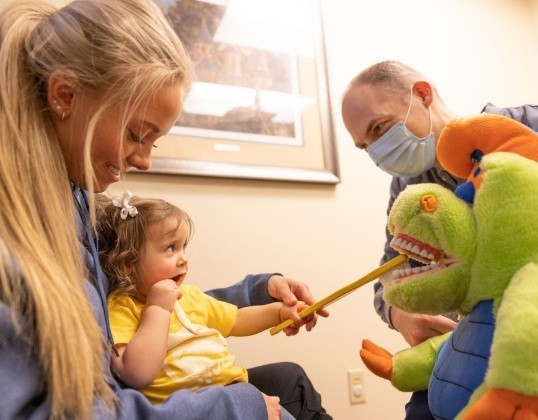 Sometimes a dental emergency happens despite everyone's best efforts, but oftentimes dental emergencies can be avoided through simple measures that protect your child's teeth from harm. Here are some things you can do to prevent a dental emergency:
Make sure your child thoroughly brushes and flosses their teeth daily.
Bring your child to Castle Rock Smiles Pediatric Dentistry for a checkup and cleaning twice every year.
Have your child wear a custom mouthguard when they play sports, particularly if there is contact involved, no matter their age or ability.
Help your child stop bad oral habits, such as chewing on ice or pencils or using their teeth to open packaging.
Learn More About Preventing Pediatric Dental Emergencies
Pediatric Dental Emergency Frequently Asked Questions
As a parent, nothing is scarier than seeing your child in pain. But rest assured that Dr. Benzley and our experienced team are here for you and will have them feeling better fast! To help you have all the information you need to handle the unexpected, we've answered several emergency FAQs below. But if you have any other questions or simply need a pediatric dental emergency dentist, get in touch anytime. We're always just a phone call away!
Will Insurance Cover My Child's Dental Emergency?
Dental emergencies vary widely and could be as simple as a filling a cavity or something more involved like treating a knocked-out tooth. Although many dental plans provide at least partial coverage for exams, X-rays, and minor and major dental work, it's important to remember that each plan is unique.
After Dr. Benzley has created a treatment plan, we'll explain how your dental insurance plan works and what will be covered. As a pediatric dentist who is in-network with many different PPO plans (and also accepts Medicaid), we're able to file your claims and also help reduce your out-of-pocket costs as much as possible.
How Do I Know If My Child Is Having a True Dental Emergency?
It can be hard to know if your child is having a true emergency or not. A good rule of thumb is to call us right away, even if you have doubts. We're happy to advise you over the phone, schedule a visit if necessary, or simply put your mind at ease.
With that said, here are some signs your child needs emergency dental care as soon as possible:
They've knocked out a tooth.
They've broken a tooth or any dental work
They have moderate or heavy bleeding
They aren't able to comfortably eat or sleep because they're in pain
Their lip or cheek is swollen, or they have a toothache and fever. These are signs of a dental infection that needs to be addressed quickly.
What Should I Do If My Child Has a Toothache?
First, look in your child's mouth (a flashlight can help) to see if the pain is caused by something stuck between their teeth. If you see anything, gently floss the area and have them swish and spit with lukewarm water to rinse away any debris.
If you don't see anything, call us to schedule a visit. Then (as needed), give them over-the-counter children's pain reliever as directed. You can also gently hold a cold compress to the outside of their lip or cheek in 10-minute intervals to further reduce pain and inflammation.
What Will Your Child's Emergency Dental Visit Be Like?
In the event of a child dental emergency, Dr. Benzley will stabilize any injuries, relieve pain and discomfort, and determine which treatment is best for their short-term and long-term oral health. Here's a general idea of what the visit will include:
Exam – After we've discussed your child's symptoms and/or injury, we'll visually examine their teeth and gums to get an overall idea of what needs to be done.
X-rays – As needed, we'll take X-rays to show us what's happening around the roots of your child's teeth, under their dental work, and in their jawbone.
Diagnosis and treatment – Finally, Dr. Benzley will discuss his findings and recommendations for treatment and answer any questions you may have. Whenever possible, we'll provide more than one treatment option.