Cosmetic Dentist – Castle Rock, CO
Address Smile Imperfections and Boost Confidence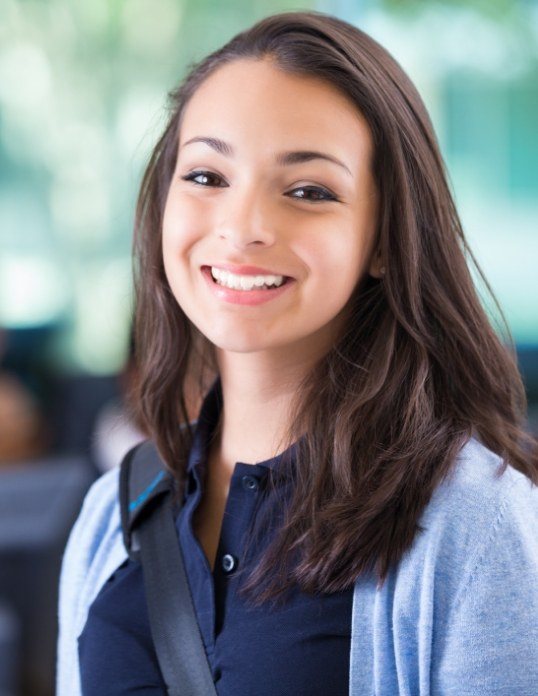 Improving your child's oral health with quality care is always our children's dental team's top priority, but we also understand the benefits of maintaining natural-looking aesthetics. Self-confidence can be fragile when you're young, and we're here to support it however we can, not take it away from our special dental patients. That's why, our trusted cosmetic dentist in Castle Rock, CO, Dr. Layne Benzley offers several services with strong cosmetic benefits, improving the function and strength of teeth while also preserving their original, beautiful appearance. Families from Parker, CO and surrounding areas are welcome to contact us today and schedule a first appointment.
Why Choose Castle Rock Smiles Pediatric Dentistry for Cosmetic Dentistry?
Convenient Take-Home
Teeth Whitening Available
Fillings Color-Matched
Exactly to Existing Enamel
Personalized Restorations Made
from Metal-Free Materials
At-Home Teeth Whitening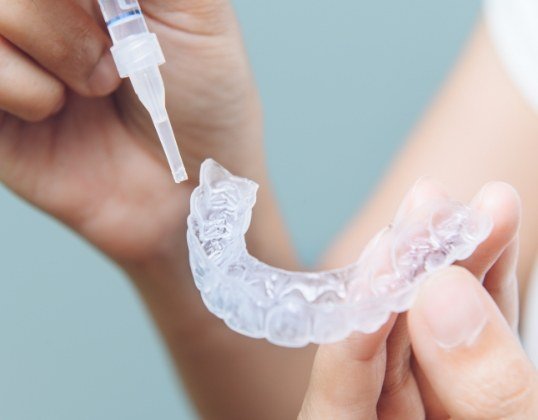 Teeth can become stained for a number of reasons, including poor oral hygiene, certain food and drink items, and even simple genetics. With take-home whitening, we can provide dazzling improvements for smiles in a gradual and convenient way. The special bleaching gel and customized trays simply need to be worn together for a certain amount of time each day – after just a few weeks have passed, enamel should look significantly cleaner and brighter. We can also provide in-office whitening for individual teeth if needed.
Learn More About Teeth Whitening
Tooth-Colored Fillings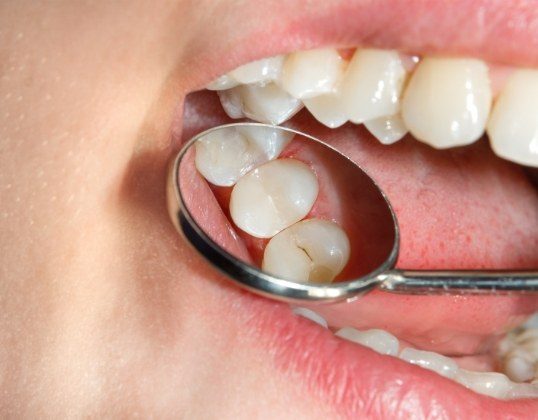 Instead of having to rely on amalgam materials, Dr. Benzley offers an improved alternative to cavity treatment with the same, revitalizing results – tooth-colored fillings. This quality composite resin material is precisely shaded and contoured by our team, allowing it to virtually disappear into smiles. In fact, your child won't even notice it's there!
All-Ceramic Dental Restorations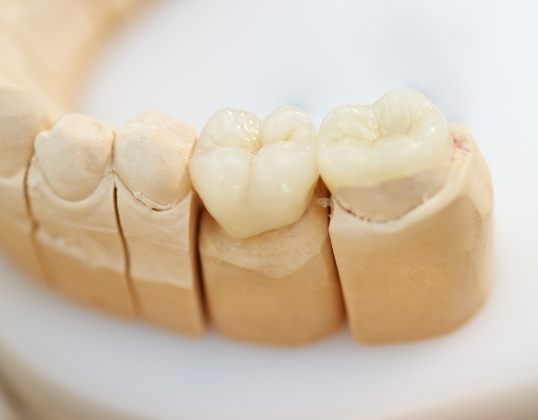 When our young patients' teeth are severely decayed or fractured, they may need a crown. In addition to stainless steel crowns, we also offer tooth-colored Zirconia crowns for front and back teeth. When esthetics are a concern, we will make every effort to provide a pleasing result. At Castle Rock Smiles Pediatric Dentistry, the last thing we want is to cause your child to hide their mouth from view. That's why we offer all-ceramic restorations as a quality alternative that seamlessly matches natural teeth.
In addition to their lifelike appearance, all-ceramic restorations can benefit children in other ways. There are no metallic materials present, which means that even patients with sensitivities or allergies can enjoy them freely. They also offer plenty of comfort and durability.
Cosmetic Dentistry Frequently Asked Questions
You may be surprised to learn that children, too, can receive certain cosmetic services when administered by a trained pediatric dentist. Offering various solutions designed to help children's teeth and smiles appear healthier and brighter can make a dramatic difference in how they feel about themselves, especially when surrounded by their peers. At Castle Rock Smiles Pediatric Dentistry, Dr. Benzley is here to offer insight and knowledge when it comes to enhancing your child's smile. Below you will find the answers to many common cosmetic dentistry FAQs. If you have additional questions and would like to schedule an appointment, contact us today.
How quickly will results be achieved using at-home teeth whitening?
If your child's teeth appear stained or discolored because of poor oral hygiene or consuming various dark-colored beverages and foods, it is possible to provide them with a take-home whitening kit. Taking dental impressions of your child's smile, we will produce customized trays they will use in combination with a high-grade bleaching gel. Within a matter of a few weeks, you and your child can expect to see a dramatic difference in the brightness of their smile. This will give them the self-confidence they need to go to school and show off their dazzling white teeth.
Will it hurt for my child to receive a tooth-colored filling?
No, your child will feel no pain whatsoever when receiving a tooth-colored filling. The reason for this is that our team will administer local anesthesia before beginning the treatment. The anesthesia will numb the nerves surrounding the tooth, allowing for your child to undergo a more pleasant experience. Once the pediatric dentist removes the decayed areas of your child's tooth, the composite resin that will be matched to the color of their enamel will be put into place, effectively sealing the tooth. After the anesthesia wears off, there may be some mild discomfort that can be easily remedied with an over-the-counter pain reliever.
How can I help my child maintain their results?
Because teeth whitening, tooth-colored fillings, and all-ceramic restorations are customized to blend in with your child's natural teeth, there are tips they will need to follow to avoid damage to their newly enhanced smile. Some tips you can use at home to help them avoid additional stains, chips, or breaks include:
Minimizing the consumption of dark-colored foods and beverages to prevent stains and discoloration
Keeping your child from biting their nails or chewing on inanimate objects like pens or pencils
Never letting them open packages or containers with their teeth
Having them wear a mouthguard while playing sports or if they are prone to grinding their teeth, as this can breakdown tooth enamel as well as custom restorations (i.e., dental crown)
Will my insurance cover the cost of my child's cosmetic dentistry?
It is highly unlikely you will find a dental insurance company that will agree to pay for your child's cosmetic dentistry; however, there are exceptions when it pertains to a damaged tooth that requires treatment. An all-ceramic restoration or tooth-colored filling may be covered if used to repair a decayed or severely injured tooth. Otherwise, you will be required to find an alternative way to pay for their cosmetic treatment. At Castle Rock Smiles Pediatric Dentistry, we are pleased to provide financing options to make paying for services easier and more budget friendly.