Cigna Dentist – Castle Rock, CO
How to Maximize Your Cigna Dental Insurance Benefits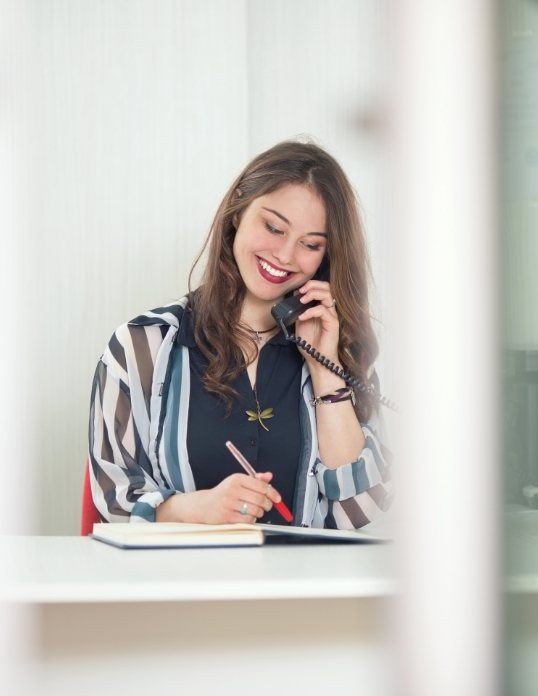 If you have dental insurance, that's a great benefit for you and your family. And if your coverage includes your children's dental care, we want to help make sure you receive the maximum benefits you are owed. The Cigna dentist accepting your plan is Dr. Layne Benzley at Castle Rock Smiles Pediatric Dentistry! Pediatric dental patients who take advantage of their dental insurance coverage enjoy better oral health and long-lasting smiles -- so choose the in-network dentist for your family's needs.
How Dental Insurance Works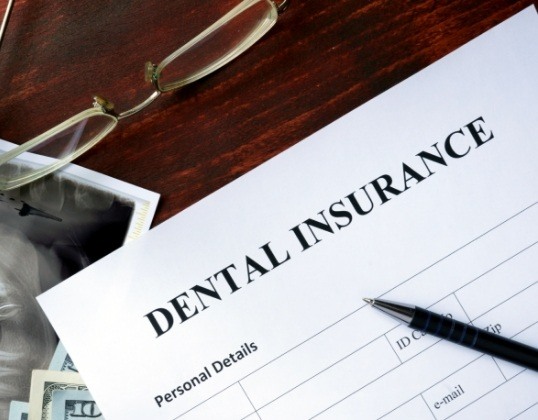 You will pay a certain amount of money each month in exchange for your dental insurance benefits. This amount, called the premium, affects the coverage you receive. Usually, a higher premium is associated with better, more complete care. Visiting an in-network dentist is the best way to ensure you receive your benefits without delay. In-network dentists have come to an agreement with your provider to offer care at a predetermined reduced rate.
Even though the basics are the same, dental insurance works a bit differently than your medical insurance. Rather than covering you in the event of something serious, a dental insurance plan aims to prevent the need for costly, complex treatments altogether. It does that by covering your and your family's regular preventive care.
A Cigna dental insurance plan will provide two checkups and cleanings for free annually. Dental X-rays and additional preventive treatments may be included, too. If restorative dentistry (like tooth-colored fillings or crown or bridge) is needed to repair spots of decay or heal dental injuries, a significant portion of these treatments will be covered by your dental insurance plan.
Prevention Is Key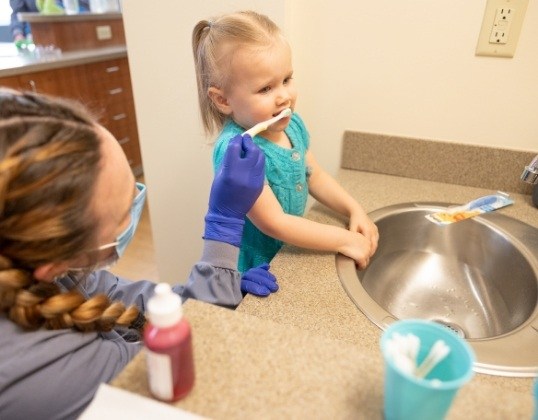 The most important factor in a healthy smile is without a doubt preventive dental care. That includes brushing, flossing, and visiting your dentist regularly. Because preventive dental care is free for people who have insurance, having (and using) your Cigna plan is one of the best ways to ensure you and your loved ones enjoy happy, healthy smiles for a lifetime to come.
Children benefit from prevention as much as you do. When you bring your little one in for routine visits at Castle Rock Smiles Pediatric Dentistry, we will thoroughly clean their teeth and gums to help prevent decay and infection. Our team also provides important patient education to give little ones the tools they need to develop positive oral hygiene habits.
If we spot a problem during the checkup and cleaning, your Cigna dentist in Castle Rock will take care of it promptly with the gentle approach we are known for!
Because they are at a higher risk of developing cavities, kids also benefit from additional preventive services like dental sealants and fluoride treatments. Both treatments are completed quickly and easily at the end of the checkup and cleaning, and they can provide years of protection against decay.