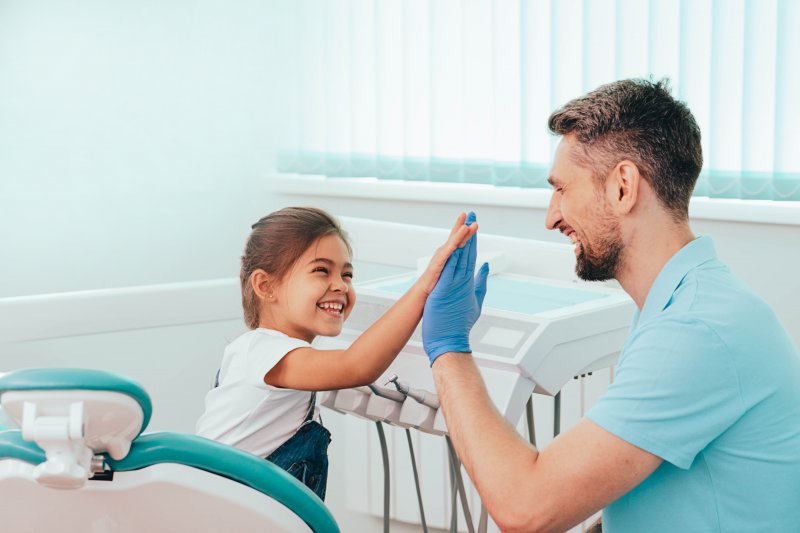 Castle Rock Smiles Pediatric Dentistry is celebrating its 10th anniversary! To mark this occasion, Dr. Benzley and his team would like to share some of their accomplishments as well as the efforts made to improve the health and wellbeing of the residents within Castle Rock and its surrounding populations. As a family-owned dental practice whose mission is to serve the community and help individuals achieve healthier smiles, help us celebrate this outstanding achievement!
A Family-Owned Practice from the Start
Offering the best, most comprehensive services for infants, children, and teenagers in the Castle Rock, CO, area, Dr. Benzley and his team of qualified professionals have spent the last decade turning a small dental practice that originally saw only a few children each day into a bustling office that offers full services to pediatric patients.
Over the years, they've watched three former patients become assistants within the company and remained committed to ensuring the health and safety of all visitors by increasing sanitation efforts for maximum cleanliness.
Additionally, to minimize fears and anxiety often expressed by children when visiting the dentist, Dr. Benzley continues to work with the best anesthesiologist to administer sedation within his Castle Rock office.
How This Community-Driven Dental Practice is Making a Difference
In the past 10 years, Dr. Benzley and his team have spent countless hours and devoted numerous resources to educating Castle Rock families and those in neighboring areas to the importance of good oral health. Some of our most identifiable and noteworthy accomplishments include:
Spending 9 years educating 300-800 students in local elementary schools about oral hygiene
Donating thousands of toothbrushes and toothpaste tubes to local schools, church organizations, and charity events
Buying thousands of pieces of Halloween candy back from local children in the community as part of the Halloween Candy Buy Back program and donating it to the Douglas County Task Force and military personnel
Seeing patients at the Children's Hospital in Aurora as part of the pioneering dentists to have dental services available at Castle Rock Adventist
Dr. Benzley and his family remains heavily involved in community service organizations, including active participation in their local church
Supporting local high school and private sports teams throughout Castle Rock
Supporting downtown Castle Rock events, including movies in the park, ducky derby, Oktoberfest, and more
Offering support to organizations such as the Ranch Hand Leadership Academy
Providing support to the fun runs of local schools as well as various other school-related fundraisers
If you're looking for a pediatric dentist in Castle Rock who is committed to providing first-rate care and who is dedicated to supporting the efforts of the community, let Castle Rock Smiles Pediatric Dentistry be the choice for you and your family!
About the Author
Dr. Layne Benzley earned his bachelor's degree in economics from Brigham Young University before going on to receive his dental degree from the University of Iowa. He completed his pediatric dental specialty certificate from the Eastman Dental Center at the University of Rochester and has finished all the requirements to be a certified Diplomate of the American Board of Pediatric Dentistry. Offering high-quality dental care to young smiles for the past 10 years, he and his team are eager to help future generations enjoy life with happier, healthier teeth and gums. To learn more about what we've accomplished since opening in 2010, contact us at (303) 660-5373.