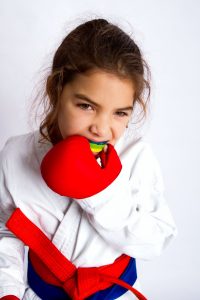 As a parent, there's nothing that brings you more joy than seeing your child's bright and healthy smile. The last thing you would want is for them to knock out or crack a tooth while playing sports. Not only could that affect their oral health, but it can also impact their self-confidence. You can keep your child's smile intact by speaking to your dentist about custom-fitted sports mouthguards. You may wonder why you would need to visit your dentist when you could just get one from a store. Custom-made mouthguards offer countless benefits and protect your loved ones smile better than stock guards. Read on to learn how sports guards from your dentist differ from ones you can purchase in-store.
Why Does Your Child Need a Mouthguard?
If your son or daughter plays sports or participates in physical activities, you may want to consider getting them something to protect their mouth. Sportsguards usually cover their upper teeth and are crafted to prevent them from being knocked out or broken. Wearing a mouthguard can help reduce your child's risk of experiencing a traumatic dental emergency.
What's the Difference Between Custom-Fitted and Stock Mouthguards?
Choosing a durable mouthguard that's tear-resistant, comfortable, and fits your loved one's mouth properly is important. Choosing one that doesn't fit them could restrict their breathing and affect their speech. There are 3 types of sportsguards:
Stock guards— these can be found in most stores and are typically the least expensive option because they come pre-formed.
Boil and bite guards— you'll most likely be able to find this at your local sporting goods store. While they do come pre-formed, you're able to alter their shape by boiling them and having your child bite into them.
Custom-fitted mouthguards— in order to get custom-molded guards, you'll need to take your child to be fitted by their pediatric dentist. These are individually designed and the most comfortable option that offers your child the best possible protection.
Stock and boil and bite mouthguards are often uncomfortable and can affect your child's ability to breathe. Because they're not specifically formed to each of their teeth, they aren't able to stay in the wearer's mouth as securely. Visiting a dentist for your child's sports mouthguard could save you time, hassle, and money in the future.
What are the Benefits of Seeing a Dentist for Your Child's Mouthguard?
Having a properly fitted oral appliance that covers and protects each of your child's teeth can help prevent problems in the future. Not only is it properly formed to their mouth, but it is also perfectly thick enough to cushion their jaw as well. Because it won't move much, you won't have to worry about it accidentally slipping out of their mouth during the middle of a game and leaving their teeth defenseless to impact.
Save your child from facing future oral health problems by giving them protection that's created especially for their mouth. Visit your local dentist so you can preserve your young one's smile for years to come.
About the Author
Dr. Layne Benzley is a specially trained board-certified pediatric dentist that takes pride in giving individualized care to each child who visits his practice. He is also a Diplomate of the American Board of Pediatric Dentistry. Your child is sure to get the comfortable care they need at Castle Rock Smiles Pediatric Dentistry. For any questions or to schedule an appointment to be fitted for a sports mouthguard, visit Castle Rock Smiles' website or contact 303-660-5373.