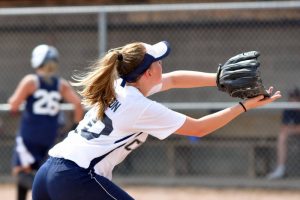 Many teens get braces as they're transitioning from middle to high school. During this time, they're likely trying out for varsity athletic teams to begin their sports careers. As a parent, you're concerned about how they're going to protect their teeth from impact if they have bulky braces that prevent a sports mouthguard from fitting. Read on to learn more about customized mouthguards from your dentist that are meant to provide the best possible protection for your little one. 
What Type of Mouthguard Will Provide The Best Protection?
Braces can be bulky and make it difficult for regular boil-and-bite mouthguards to comfortably and safely protect your child's teeth. Even if your child didn't have braces, these store-bought oral appliances aren't the best choice. Your children's dentist offers customized protective sportsguards that are specially made to cushion your child's jawbone, facial muscles, and teeth from impact, preserving their oral health and preventing any permanent damage from occurring. Because they're customized, the mouthguard will fit perfectly over your child's braces without blocking their airway or making it difficult for them to breathe as they're doing they run, jump, and throw on the field.
Why Choose a Customized Sports Mouthguard?
There are several benefits for choosing a customized mouthguard from your children's dentist over store-bought ones. If your child has braces, they are one of the only completely safe and effective solutions available. Some of the benefits of visiting a dentist for a protective oral appliance includes:
Less risk of broken brackets and wires, which could set back your child's orthodontic treatment.
Customized to cushion all areas of the mouth and reduce the force of impact.
Made from high-quality and durable materials, making them last longer.
Easy to maintain and clean.
Avoid costly dental treatments due to emergencies such as a knocked-out or broken tooth.
Keep your child's smile intact.
Although they may have a higher up-front price, they're the more cost-effective solution in the long-run because they provide more protection, which means your child will be less likely to need invasive dental intervention due to a damaging impact out on the field.
How Long Does The Process To Get a Mouthguard Take?
Getting a sports mouthguard from a dentist is a relatively short and simple process. Over the course of two appointments, your children's dentist will take impressions and show your athlete how to use their new mouthguard. The impressions will be sent off to a dental laboratory to craft the appliance from specially selected materials. Once it arrives, you'll be able to take your child to pick it up and learn how to clean and use it.
As a parent, there's nothing more priceless than your child's smile. Going through orthodontic treatment can be difficult, but it doesn't mean that they have to stop participating in the events they love. With a custom-fitted mouthguard from their dentist, you'll be able to preserve their oral health and feel confident that they're protected and safe out on the field.
About the Author
Dr. Layne Benzley is a certified diplomate of the American Board of Pediatric Dentistry and has completed advanced training to treat developing smiles. He focuses on providing high-quality and thorough dental care to children and offers a variety of treatments, including thorough cleanings, customized mouthguards, and dental sealants. For questions or to schedule an appointment, visit Castle Rock Smiles Pediatric Dentistry's website or call 303-660-5373.