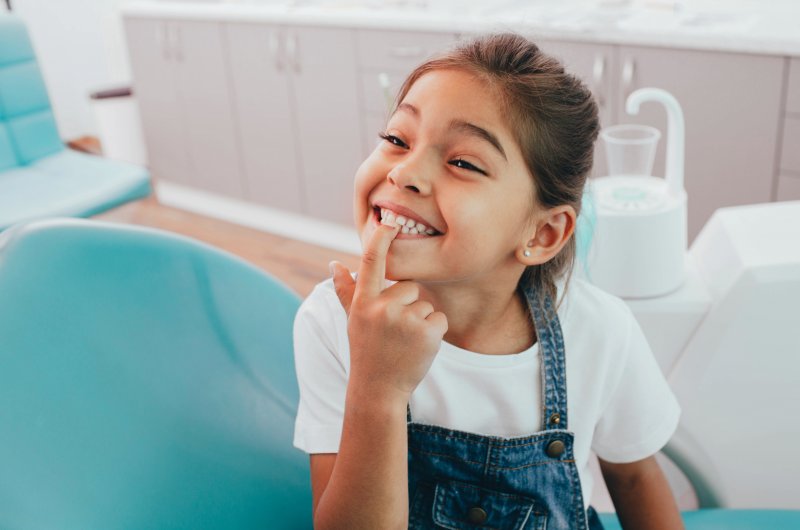 Knowing how to guide and encourage your child to embrace good oral hygiene isn't always easy. Throughout every stage of growth, from infancy to adolescence, you will experience different challenges along the way that make the process of maintaining healthy teeth and gums a struggle. Fortunately, a local dentist who offers children's dentistry in Castle Rock is here to share 5 facts all parents should know about their child's oral health. Read on to discover how this information can help you better prepare their smiles for the future.
Baby Teeth Are Important
While it's true that baby teeth will eventually be replaced with permanent teeth, you will need to make sure they stay firmly in place until it's time for them to fall out on their own. The reason for this is that primary teeth that are lost to decay or damage too early can pose a problem for adult teeth when they erupt. In fact, these new, permanent pearly whites may come in misaligned, which can cause a potential need for orthodontics later on. This is why good oral habits at home and regular checkups and cleanings are necessary to keep their baby teeth right where they belong.
Foods and Beverages Can Cause Cavities
Candy isn't the only culprit that can cause cavities. Foods and beverages that contain sugar or starch are notorious for adhering to your child's tooth enamel and eventually breaking it down only to leave behind a freshly-formed cavity. Replacing chips, candy, sodas, and juice with healthier options like fruits, vegetables, cheese, and water will give them the nutrients they need while protecting their teeth and gums from decay and disease.
You Can Prevent Cavities
Believe it or not, cavities can be prevented. Not only is it beneficial for your child to use fluoride toothpaste at home while brushing their teeth, but consuming fluoridated water can also help to combat tooth decay and strengthen enamel. But if that is not enough and your child's pediatric dentist in Castle Rock believes they could benefit from fluoride treatment, this quick and painless treatment can be added to any regular dental checkup and cleaning appointment.
Many Dental Injuries Are Caused by Sports
If you have a child who enjoys playing sports of any kind, you'll want to protect their teeth and soft oral tissues from harm. Sports-related dental injuries are extremely common among kids, causing cracked and fractured teeth and roots, and resulting in emergency trips to the dentist's office for restorative treatment. To avoid these potential injuries as well as knocked-out teeth or soft tissue lacerations, make sure they're equipped with a customized mouthguard to wear on the field.
Your Child Should See a Dentist by the Time They Are One Year Old
To ensure you start your child on the right path to better oral health, it is advised that they see a pediatric dentist by the time they reach the age of one. Not only will this give them a chance to become familiar with the sights, sounds, and smells of a dentist's office, but it allows the dental team to build a relationship with your child as well as ensure their erupting baby teeth and gums are developing correctly.
By keeping these helpful facts in mind, you can set your child up for success as their smile grows and develops over the years.
About the Author
Dr. Layne Benzley earned his bachelor's degree in economics from Brigham Young University before going on to receive his dental degree from the University of Iowa. He completed his pediatric dental specialty certificate from the Eastman Dental Center at the University of Rochester and has finished all the requirements to be a certified Diplomate of the American Board of Pediatric Dentistry. Offering high-quality dental care to young smiles for the past 10 years, he and his team are eager to help future generations enjoy life with happier, healthier teeth and gums. To learn more about the preventive services we offer, contact us at (303) 660-5373.