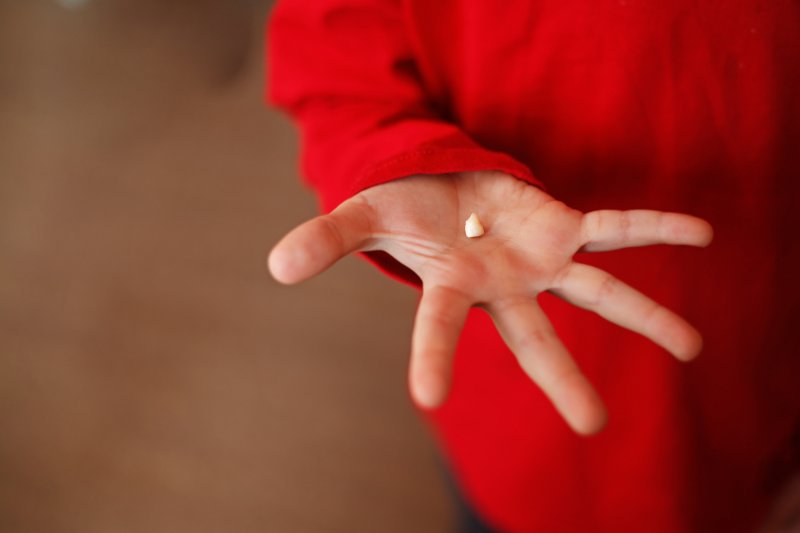 For most children, losing a tooth means looking forward to finding money tucked underneath their pillow the next morning. It's tradition for the Tooth Fairy to replace the tooth with a small gift, encouraging little ones to take proper care of their pearly whites while simultaneously getting them excited about their growing smiles. However, there are other fun ways to welcome the magical sprite that are just as exciting as the usual method. Read along to find out what they are!
Make a Receipt for Your Child's Tooth
Did your child recently lose a tooth? Consider making a receipt to document the occasion! It can be left in your little one's bedroom and serve as a remembrance of the event. You can either buy a receipt pad or download a digital version – whatever you prefer. All you have to do is write down your child's name, the date, a description of the tooth received, and a small reward. Even something as simple as a small note that says, "Thanks for the tooth!" or "Keep up the good work!" can go a long way!
Create a Tooth Fairy Dish
As a parent, you know from experience how difficult it can be to quietly sneak into your child's bedroom and complete the under-the-pillow trick without disturbing them. Well, you can make the entire ordeal much easier by creating a special Tooth Fairy dish to hold the lost tooth! You can find a solid-colored one at your local thrift shop or housewares store and allow your child to decorate it with paint.
Give Your Little One a Special Notebook
Take your child to an office supply store or bookstore and allow them to choose a simple blank notebook. They can customize it with stickers, paint, or festive decorations! If desired, your little one can even include fun facts they want the Tooth Fairy to know (i.e., name and hometown). This special notebook can turn into a lasting record of the magical sprite's visits.
Record Visits on a Healthy-Smile Calendar
In addition to a Tooth Fairy gift, consider leaving your child a brushing calendar in their room. On it, they can record each time they brush, floss, or visit the dentist. It's a great way to help your child visualize their progress and instill good oral care habits at an early age.
Create a "Smilestone" Scrapbook
You can create a milestone keepsake album of "smilestones" to document each visit from the Tooth Fairy and record how your child's smile changes over time. You can either make your own scrapbook or purchase one from your local store. In fact, you can just add a page to your baby book if you have one! Be sure to encourage your little one to document their experience with losing a tooth and leave it out in their bedroom for the Tooth Fairy to write in as well.
It's a big deal when children lose a tooth. By using one of the fun ways listed above, you can give the Tooth Fairy an exciting welcome and get your child pumped about their developing smile!
About the Practice
At Castle Rock Smiles Pediatric Dentistry, we offer exceptional, comprehensive, high-quality dental services for the entire family. Our team specializes in treating and caring for children of all ages. We share a passion for helping little ones maintain a happy, healthy smile for years to come. For more ways to welcome the Tooth Fairy, visit our website or call (303) 660-5373.