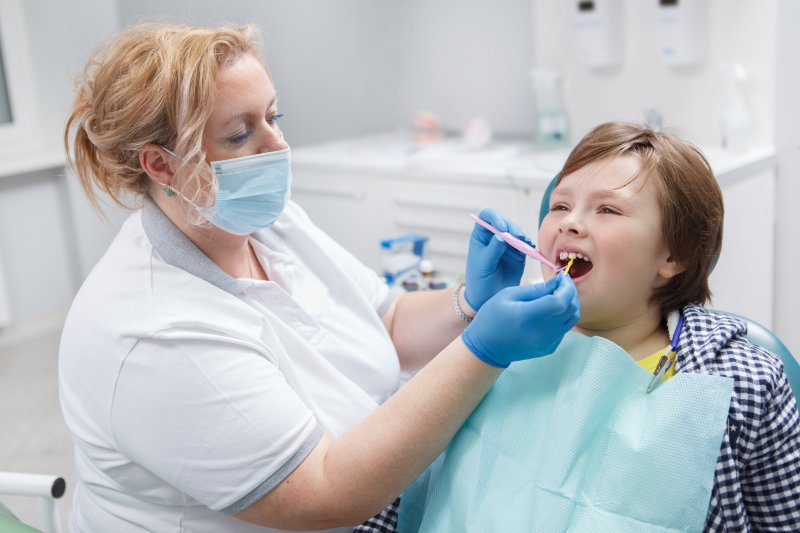 Everyone knows that fluoride is a natural mineral that dentists use to better protect teeth. When it comes to young smiles, children often need this added barrier because of the high potential for cavities. But if you're wondering how fluoride was discovered and eventually became the go-to safeguard for dentists to use to combat decay, read on.
Where Did Fluoride Come From?
While you can appreciate the ability to enjoy clean water that also safeguards your smile nowadays, it hasn't always been that way, and many countries and areas still lack access. But if it were not for the discovery of fluoride by Dr. Frederick McKay, we may not have the vast system of fluoridated water that we do in the United States.
In 1901, McKay opened the first dental practice in Colorado Springs, CO. Upon discovering many of his patients donning severely stained teeth, he started to research the cause. Corresponding with fellow dental researcher Dr. G.V. Black, they coined the term "tooth mottling," which also means dental fluorosis. After many years of studying and trying to determine the underlying cause for stains, they found that these teeth were less susceptible to tooth decay.
Over the years, McKay traveled to Oakley, Idaho where cases of tooth mottling occurred. There, he was able to isolate the source. However, the curiosity of how these teeth were not experiencing decay remained. After visiting Bauxite, Arkansas, where residents also suffered from tooth mottling, he inquired about a water study, which was completed by the Aluminum Company of America's chief chemist, H.V. Churchill. Discovering increased fluoride levels in the water, they determined that was the cause of the staining.
How Fluoride Became an Integral Part of Dental Health
Once the National Institute of Health (NIH) reviewed the findings, they began to develop ways to measure fluoride levels in a way that would minimize the potential for fluorosis. By the time the 1930s arrived, it was determined that 1.0 parts per million would not be harmful to teeth.
By 1944, Dr. H. Trendley Dean, who served as the head of the Dental Hygiene Unit at the NIH, was approved to conduct a test that would have fluoride added to the public water supply. By the following year, Grand Rapids became the first city to have fluoridated drinking water.
Now, more than 75 years later, fluoride has become an integral component of oral health. Working to combat tooth decay and strengthen enamel, millions of school-aged children have access to water and products that better protect their teeth. When children do not receive enough fluoride exposure, dentists can administer additional treatments in-house to safeguard their smiles in between appointments.
Many dentists, parents, and children can thank McKay, Dean, and others who devoted their time and energy to discovering a solution that has become a game-changer in the world of dentistry.
About the Author
Dr. Layne Benzley earned his bachelor's degree in economics from Brigham Young University before going on to receive his dental degree from the University of Iowa. He completed his pediatric dental specialty certificate from the Eastman Dental Center at the University of Rochester and has finished all the requirements to be a certified Diplomate of the American Board of Pediatric Dentistry. Offering high-quality dental care to young smiles for the past 10 years, he and his team are eager to help future generations enjoy life with happier, healthier teeth and gums. To learn more about the preventive services we offer, contact us at (303) 660-5373.