Pediatric Dental Crowns & Fillings – Castle Rock, CO
Address Setbacks with Personalized Dental Restorations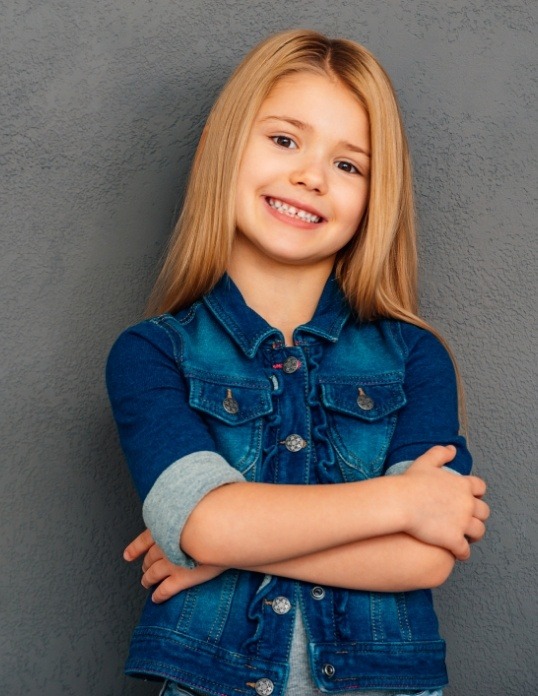 Maybe your child is experiencing dental decay, developmental concerns, or a serious injury to one or more teeth. When these situations arise, Dr. Layne Benzley is here to help, providing much-needed support and restorative dentistry. Dental crowns can cover natural teeth, helping to preserve them while improving their strength and function. Meanwhile, fillings are a great and simple solution to the dreaded cavity. Whatever their needs are, parents can rest assured that our kid-friendly dentistry team will treat their little ones with all the gentleness, warmth, and comfort they need throughout the treatment process. Our Castle Rock, CO pediatric dental office welcomes new patients from all over The Meadows and other nearby neighborhoods. Contact us today to schedule a visit for pediatric dental crowns and fillings in Castle Rock, CO!
Why Choose Castle Rock Smiles Pediatric Dentistry for Pediatric Dental Crowns & Fillings?
Composite Tooth-Colored
Fillings Utilized
Highly Personalized
for Best Longevity
Zirconia and Stainless-Steel
Dental Crowns Available
Dental Crowns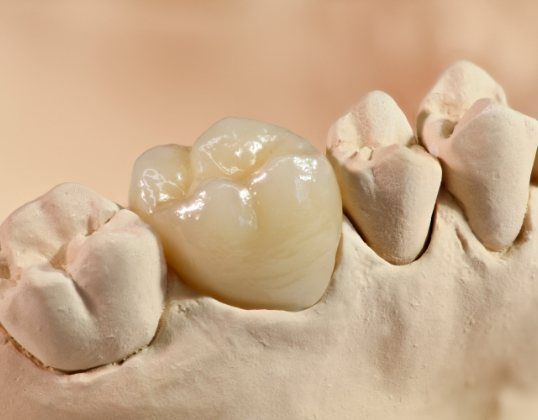 Dental crowns are designed to fit over an entire individual tooth, essentially covering its natural shape and protecting it while also providing a durable, lifelike replacement. There are a wide variety of reasons why our team at Castle Rock Smiles Pediatric Dentistry may recommend that your child has a customized dental crown placed, including:
Badly decayed tooth that's too severe for a filling to treat
Fractured tooth
Weakened tooth that needs additional support
Teeth with defective enamel
Restoring a tooth treated with a pulpotomy
Dr. Benzley offers traditional stainless-steel crowns as well as tooth colored Zirconia crowns. Tooth colored crowns are always used for front teeth but are also available for back teeth under appropriate condition.
What are Tooth-Colored Fillings?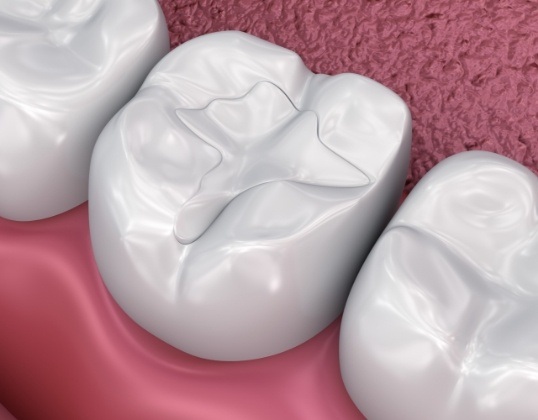 Fillings are a tried-and-true cornerstone of restorative care, allowing our team to treat areas of decay quickly and comfortably. Composite resin, or tooth-colored fillings, are typically used in our specialty dental office, they are designed to match the natural shade of the patient's teeth smile and provide esthetic restorations. Amalgam, or silver, fillings are also available if desired or warranted by the clinical situation.
The Filling Treatment Process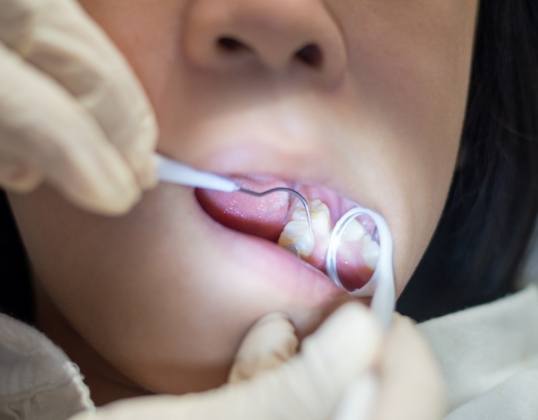 After appropriately numbing the treated area, Dr. Benzley will begin by removing any and all decay portions from the tooth, taking care to save as much of its healthy structure as possible. After cleaning the tooth and ensuring that all bacteria has been removed, it'll be time to place the composite resin and shape it so that it matches the tooth and looks natural. Once our team is satisfied with the results, the use of a special light will harden the composite resin in place. That's all there is to it.
Tooth-colored fillings offer our young patients from Franktown, CO and beyond several great benefits, including:
The flexibility of composite resin allows our team to be more conservative overall, meaning that more of your child's healthy remaining tooth structure will be preserved.
Amalgam material has the tendency to expand, contract, and generally change structure when exposed to shifts in temperature, which can cause discomfort and lead to the treated tooth becoming even more weakened. Tooth-colored fillings don't experience this problem.
Tooth-colored fillings can last for 15 years or longer as long as they're cared for with routine appointments and a good oral hygiene routine at home. We're always happy to educate your son or daughter about how to properly care for their teeth and gums!